I'm a veterinarian. It's a degree and profession based on science, both of which – science and veterinary medicine – I love.
Actor Alan Alda, in his latest book, "If I Understood You, Would I Have This Look on My Face?: My Adventures in the Art and Science of Relating and Communicating," writes about something I care about in addition to the "facts" (scientific and technical): the role and importance of empathy.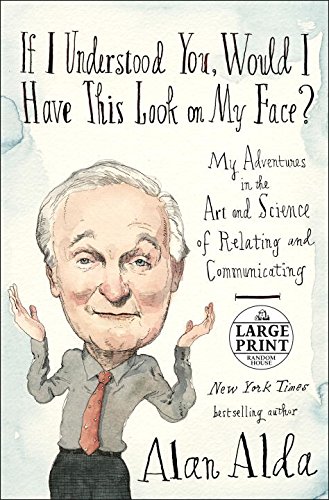 I believe empathy leads to shared values, and shared values build trust.
Relying on science alone doesn't advance a conversation adequately – unless it's scientists talking to scientists – and typically doesn't create the dialogue necessary around issues we care about deeply, including those about agriculture and food production, and antibiotic use and resistance.
So what is the answer?
It's to find those areas that everyone – or most everyone – cares about and we can agree upon, like health and safety (personally, for the public as a whole, and for our food supply); the welfare of pets and other animals, including those on farms, to prevent animal suffering; and environmental protection.
I took an oath (Veterinarian's Oath) to protect animal health, prevent animal suffering and promote human health. Remaining true to these values to relieve suffering of humans and animals has been a driving force in my life, and this commitment led me to become a veterinarian. It now also is the foundation upon which I support responsible antibiotics use – in animals and humans.
I understand and share concerns about antibiotic use and resistance, and I believe a broader discussion about efforts to minimize resistance, and the benefits of responsible antibiotic use because of the positive effect antibiotics have on our food supply, animal welfare and environmental sustainability, is more productive.
My goal is to meet consumers where they seek information about antibiotic use, to be a trusted source of accurate information, and to support a productive dialogue on an issue important to all of us.
Alan Alda's science/communications book was published June 6. I'm reading it now. Maybe you will, too. Then we can talk about it!
I welcome your thoughts and questions. Please feel free to send me an email at AskDrDorman@pahc.com or call me at 844-288-3623. You can also browse our Resource Library to learn more about this important topic.